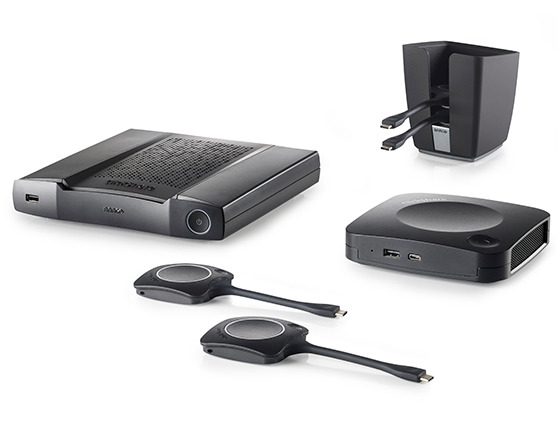 TeamConnect Ceiling 2 is now certified for Barco ClickShare Conference
We are firmly convinced: Everyone should be able to put together exactly the product set-up that fits their specific requirements. That's why we at Sennheiser take a manufacturer-agnostic approach and deliberately enter into alliances and partnerships with other strong companies. With our "Sennheiser Global Alliances" initiative, we pursue the goal of offering our customers seamlessly integrated solutions to create a superior user experience with interoperable technologies. Only in this way can solutions be a real support in the daily, often challenging working lives of our customers. Of course, this also applies to our conferencing and meeting solutions. That's why we are pleased to announce that our TeamConnect Ceiling 2 microphone is now also certified for ClickShare Conference.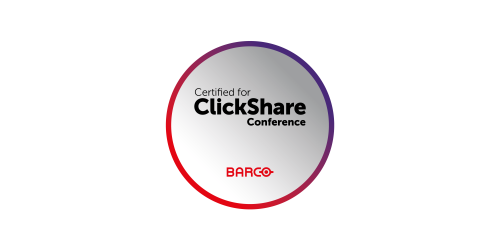 As part of the Sennheiser Global Alliances, Barco is one of our premium partners. A new milestone on this joint path to a customer-friendly, manufacturer-independent experience is the Clickshare Conference certification for TeamConnect Ceiling 2 (TCC2).
What is ClickShare Conference?
ClickShare Conference brings wireless one-click conferencing for seamless hybrid meetings – in any meeting space and across any UC platform. Just start a meeting from your device, using your preferred conference tool. It automatically connects wirelessly to room cameras, speakerphones or sound bars for a more immersive meeting. In less than 7 seconds, you can start your hybrid meeting with the secure, connected and cloud-managed solution. The combination of TCC2 with TruVoicelift and ClickShare Conference offers a truly wireless solution for meeting rooms and collaboration spaces – with no mics on the table and no control panel.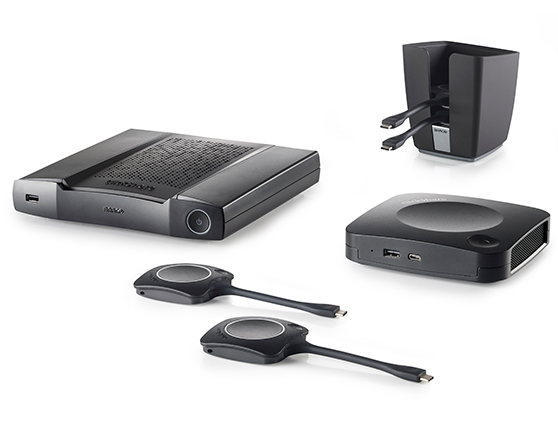 A joint success story: TeamConnect Ceiling 2 and ClickShare Conference at German Centre Beijing
For the German Centre Beijing, providing state-of-the-art meeting facilities is a top priority. That's why they have opted for the combination of TCC 2 and ClickShare Conference in the most popular meeting room among tenants – the "Stuttgart" meeting room.
Barco's ClickShare CX-30 serves as a seamless wireless conferencing solution in the "Stuttgart" meeting room. It can be used on computers and mobile phones on any major operating systems. Regardless of where the participants are, they can connect and participate in the meetings. With the ClickShare Button, there is no longer any need for wires or adaptors to connect to other conferencing devices in the room.
Jochen Tenhagen, Managing Director of German Centre Beijing, who praises ClickShare Conference as "the latest wireless conference solution" is also completely convinced by the choice of ceiling mic for the meeting room: "The speech quality of TCC2 is great and it fully meets the high demands from our clients even at the top management level".
---
Learn more about the topics discussed in the article here: