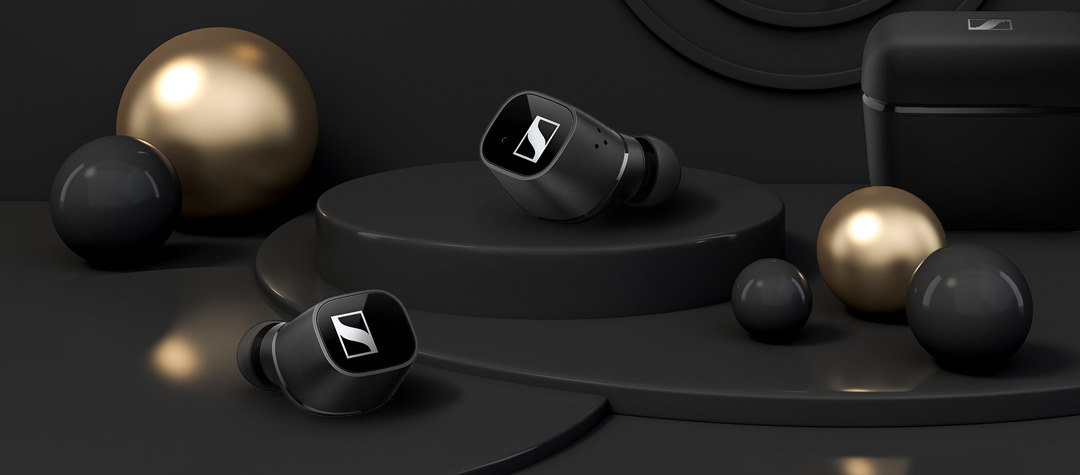 Still looking for the perfect gift?
We do have some ideas...
2020 is not quite over yet - but there is already no doubt that it will be a year for the history books. That makes it even more comforting to know that some things don't change, not even in an exceptional year. During the holiday season, we bake cookies, listen to jazzy Christmas songs, deliberate over the perfect colour combination for Christmas tree decorations, and put a smile on our loved ones' faces with carefully selected presents. With this in mind, Sennheiser has put together a selection of great-sounding gift ideas for music lovers that get even more out of your favourite songs, podcasts, movies and series. What's more: just in time for the holidays, some of Sennheiser's popular headphones and professional audio products are available at a special price to make gift giving even more fun.
Premium true wireless earbuds for the most discerning music lover on your list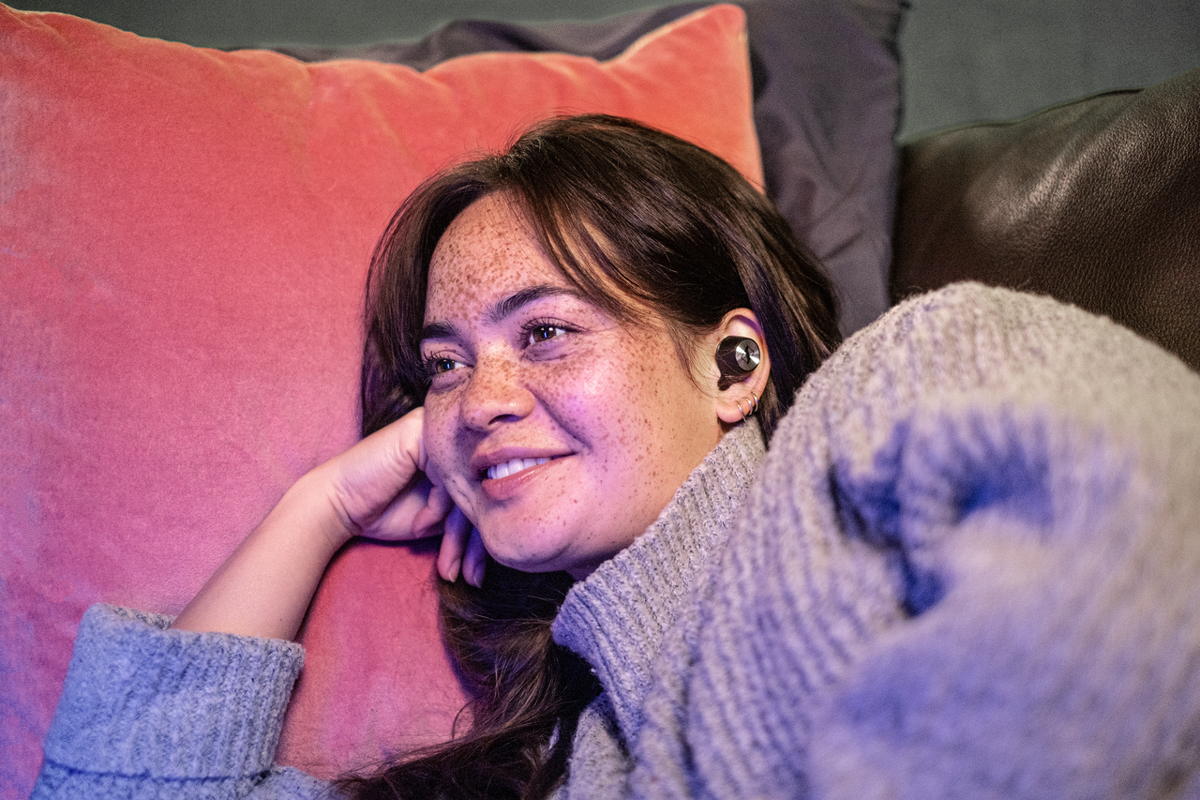 A perfect gift idea for the most discerning music lovers, the MOMENTUM True Wireless 2 delivers outstanding stereo sound with deep bass, natural mids and clear, detailed treble, while additional features take the listening pleasure to a new level. The integrated equalizer allows listeners to adjust their sound experience using the Smart Control app, which also lets them define their preferred way of controlling audio, calls or activating voice assistants via the earbuds' touch controls. Thanks to Active Noise Cancellation, listeners can get lost in their music even in noisy environments, while the Transparent Hearing feature blends in outside ambient sound at a touch when greater situational awareness is needed.
Great stereo sound thanks to Sennheiser's 7mm dynamic drivers

Battery life of up to 28 hours using the supplied charging case

Active Noise Cancellation and Transparent Hearing function

Available in black, white and in a special heritage edition to celebrate Sennheiser's 75th anniversary
High-end acoustics for everyday life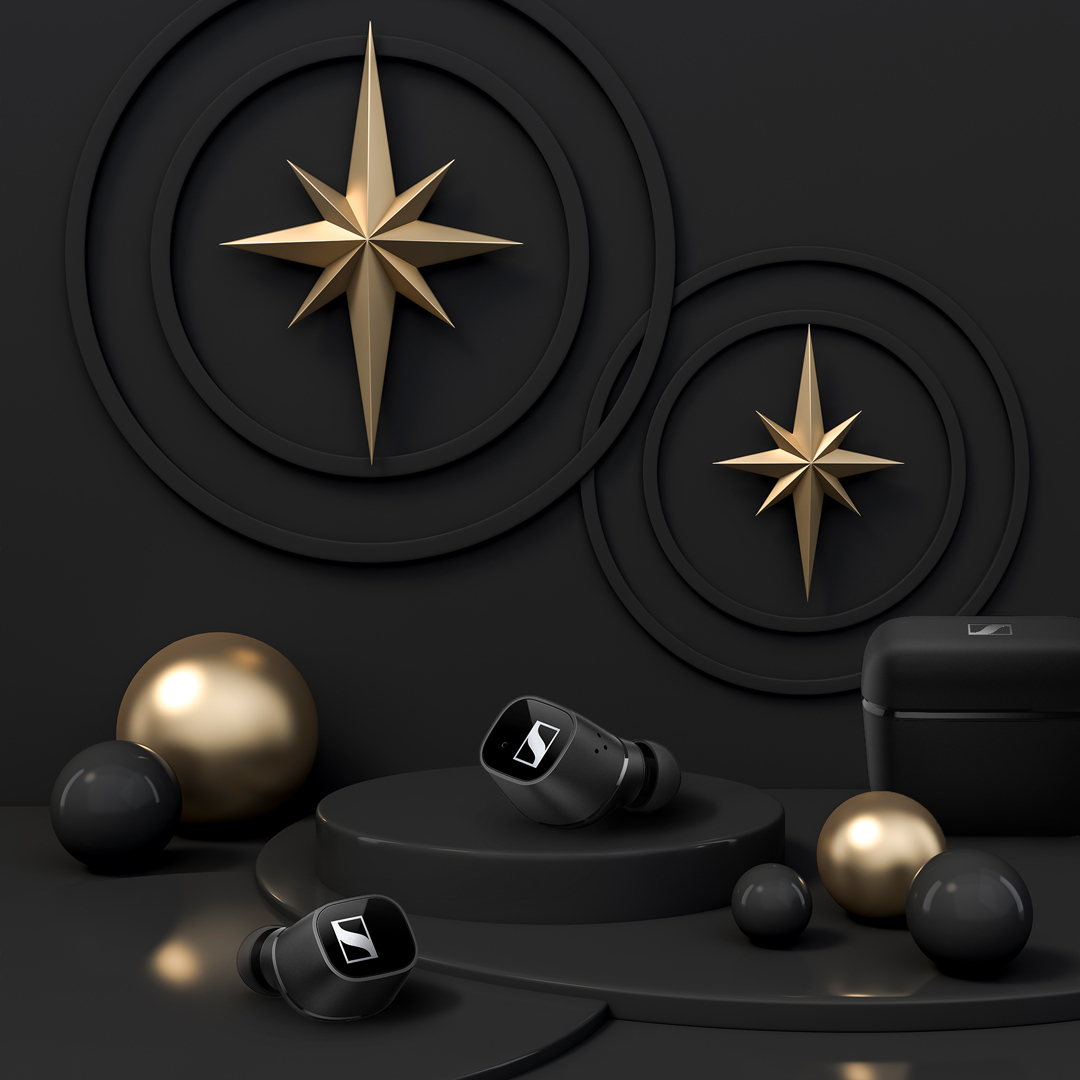 Powerful bass, natural mids and crystal-clear treble – Sennheiser's CX 400BT True Wireless offers astonishing sound and great value for money. The earbuds' customisable touch controls let listeners define their preferred way of controlling audio, calls or accessing voice assistants, while the sound experience can be tailored via the built-in equalizer and Sennheiser's Smart Control app to get the most out of their favourite Christmas song. The earbuds' ergonomic design assures all-day wearing comfort, with their minimalist, black or white design complementing any look.
Impressive sound thanks to Sennheiser's 7-mm drivers

Integrated equalizer for a customisable sound experience

Up to 20 hours battery life using the supplied charging case

Available in black and white
For everyone who is ready for some peace and quiet come Boxing Day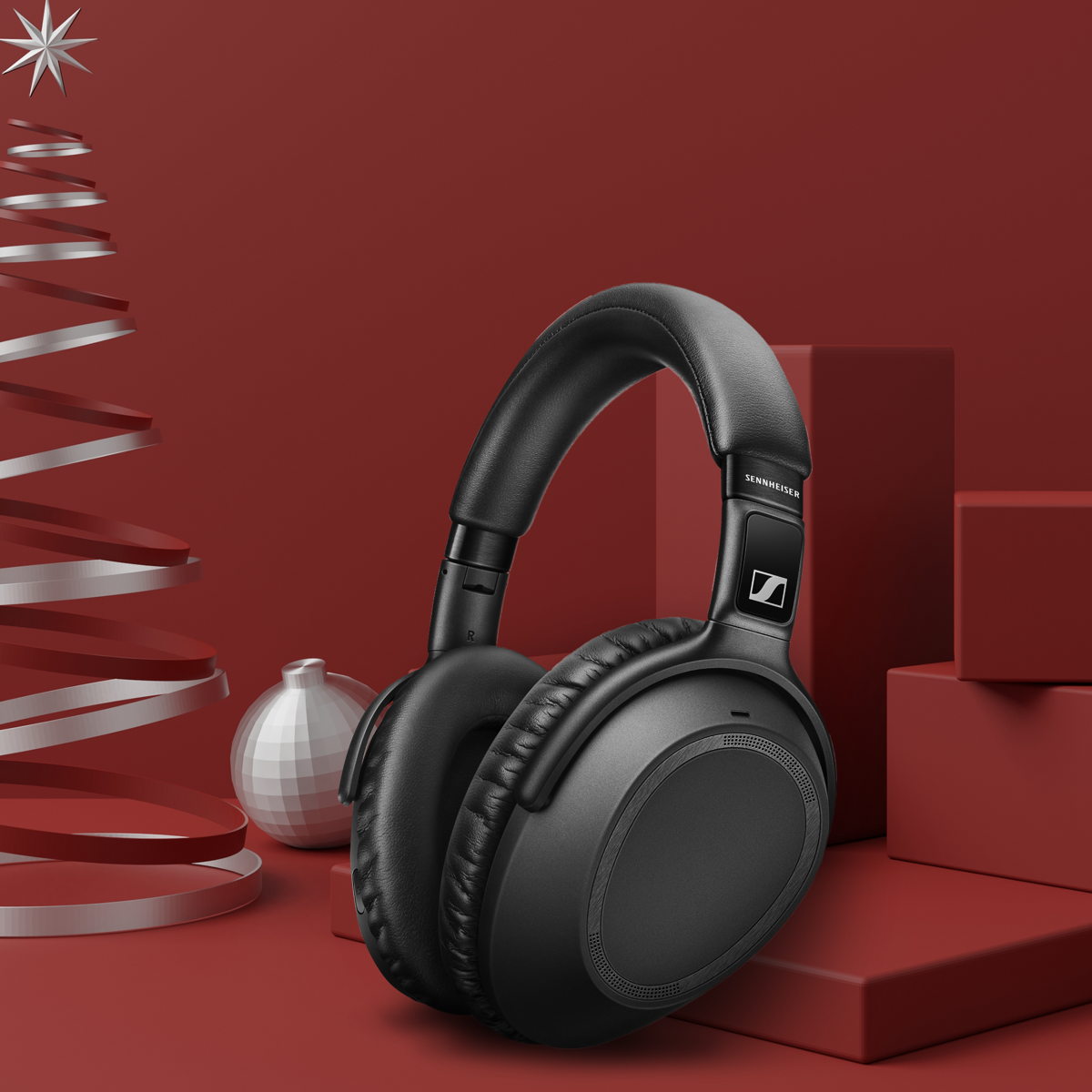 Sennheiser's PXC 550-II Wireless is a good choice for anyone seeking an oasis of calm when out and about or looking to escape the Christmas bustle at home. The headphones' Active Noise Cancellation seamlessly adapts to ambient noise levels to provide the exact level of suppression needed – even in challenging outdoor environments, thanks to their Anti-Wind ANC setting. Featuring Bluetooth 5 compatibility and support for both the AAC and aptXTM audio codecs, PXC 550-II Wireless delivers uncompromised wireless sound quality. A triple microphone array ensures unrivalled speech clarity when interacting with voice assistants or making calls – even in busy locations.
Outstanding sound in any environment thanks to adaptive ANC

Intuitive operation via touchpad

Convenient one-touch access to voice assistants

Up to 30 hours of battery life
For those singing more than just Christmas songs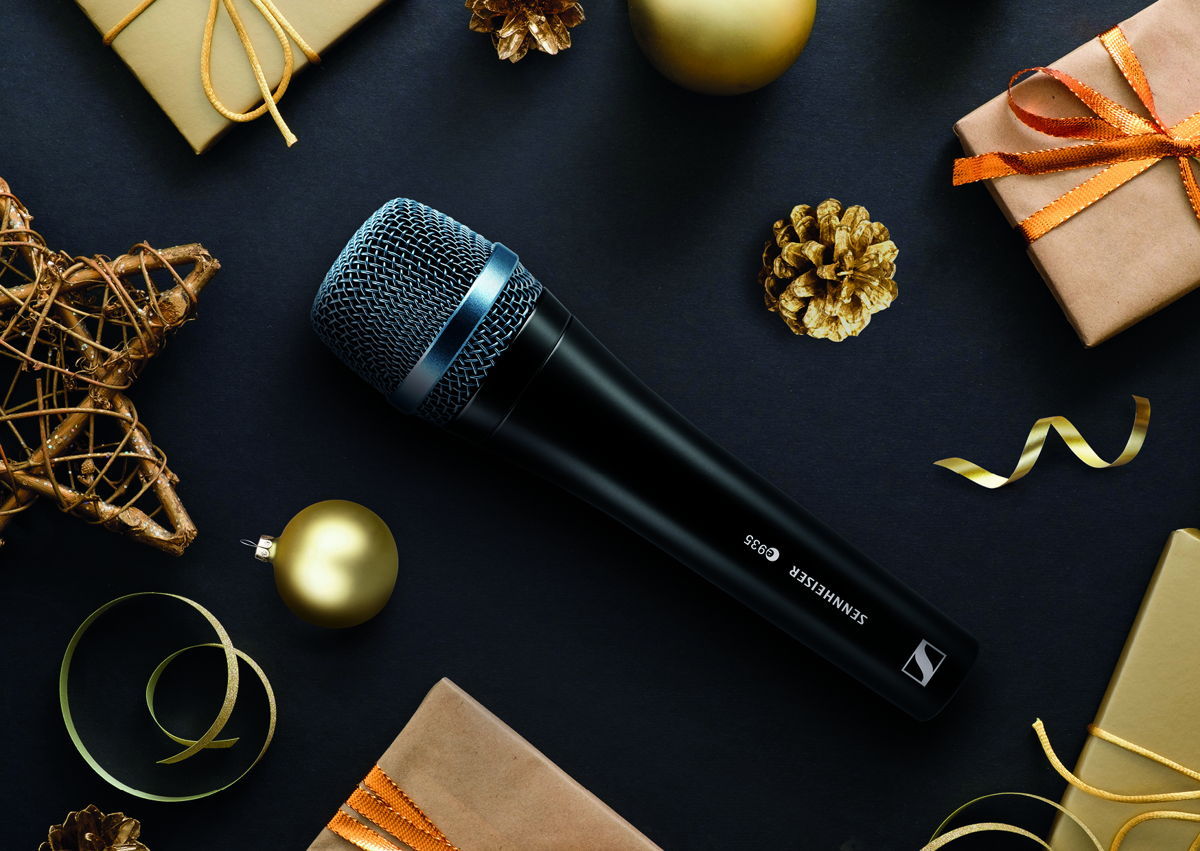 Another exceptional vocal mic choice, Sennheiser's e 935 steps up to provide even greater performance, durability and versatility, with a balanced frequency range that makes its suitable for songs of every genre. This dynamic cardioid vocal mic clearly gives the voice more space and positions it cleanly in front of loud instruments. With a transparent high-end and warm but well defined lower mids, it lends even gentle voices an impressive intensity and size and clearly increases the speech intelligibility. It remains extremely resistant to feedback as well as to the hard conditions of live gigs.
Dynamic cardioid microphone with a famous sound signature

Highly consistent directivity

High feedback rejection

Shock-mounted capsule

Hum compensating coil

Extremely rugged metal housing
Give them an audio legend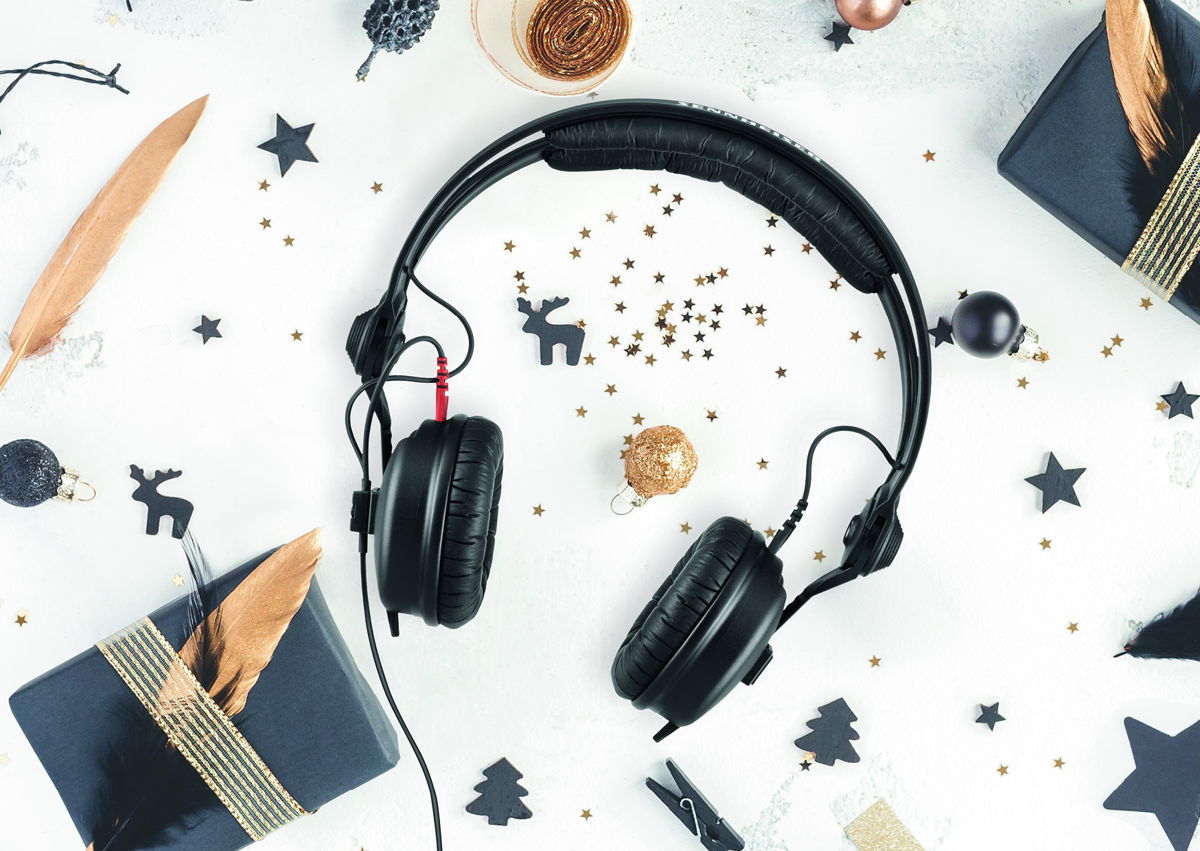 Considered to be the "Industry Standard" for DJs, Sennheiser's HD 25 headphones have acquired a legendary status in the music world and can be found in DJ booths the world over. Capable of handling very high sound pressure levels, the HD 25's cult status as DJ headphones is owed to their exceptional performance in loud environments, combination of robust construction and low weight, and the option of one-ear listening. These same qualities make them exceptionally versatile for a wide range of professional monitoring situations including for cameramen and for studio monitoring.
Rugged and lightweight monitoring and DJ-ing headphones

High sensitivity due to lightweight aluminium voice coils

Capable of handling very high sound pressure levels

Very lightweight and comfortable, even if used for long periods of time

Tough, detachable, single-sided cable

Rotatable capsule for single-ear listening
Product prices
MOMENTUM True Wireless 2: $399.95 (RRP 499.95 AUD)
CX 400BT True Wireless: $249.95 (RRP $299.95 AUD)
PXC 550-II Wireless: ​ $299.95 (RRP $549.95)
e 935: $229 AUD
HD 25: $239.95 AUD (RRP $349.95 AUD)