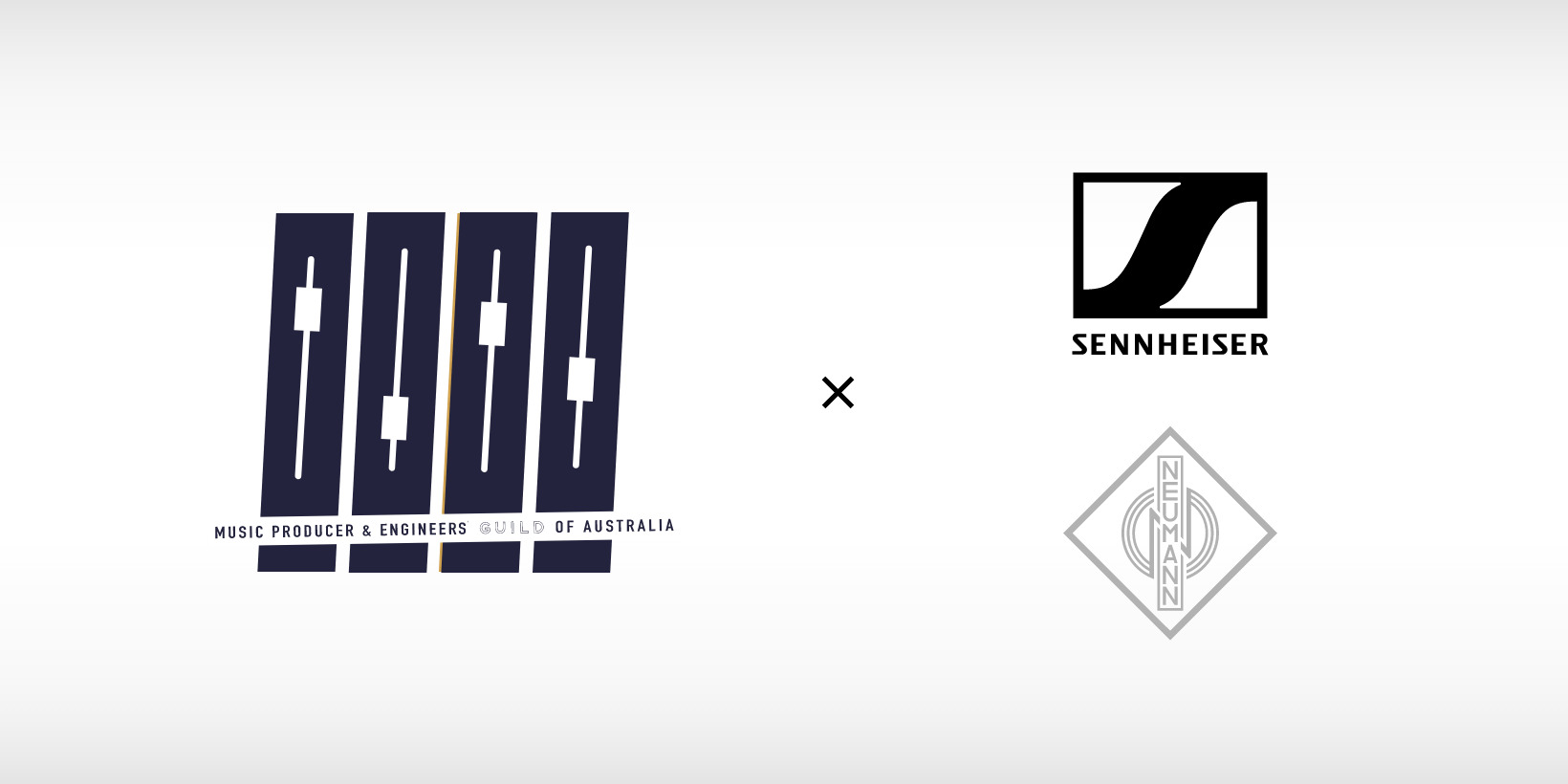 Sennheiser Group Supports Australian Music with New Partnership
Australia's industry body for music producers and sound engineers now backed by Sennheiser Group
Sydney. 23 March, 2023 – Sennheiser Group as part of its longstanding commitment to Australian music has today announced its foundational partnership with the Music Producer & Engineers' Guild of Australia (MPEG). The natural alignment of Sennheiser Group and MPEG will see both parties work to empower the local music community, with the Group providing financial compensation and key resources to support the work of all members and the industry at large.
Established in September 2022, the Music Producer & Engineers' Guild of Australia represents the commercial interests and community development of music producers and sound engineers across Australia through advocacy and engagement. Both Sennheiser and The Guild share a common interest in nurturing up-and-coming and established talent while being a part of a community of like-minded enthusiasts that work towards better representation of those within the industry.
Speaking on the partnership, MPEG Guild Director, Anna Laverty shared her excitement to partner with Sennheiser Group, recognising that the two share the same passion for supporting the audio production and engineering industry in Australia. "Sennheiser and Neumann with their combined 90+ year heritage in audio are revered in the industry. The products and technologies that these brands deliver are indispensable for our members and enable them to reach the highest level of their craft in producing top tier sound recordings."
Chris Smith, Sennheiser's Pro Audio Sales Director for ANZ further echoed this sentiment, welcoming the partnership as one that will yield long-term mutual benefit. "Supporting the Guild allows Sennheiser to equip those responsible for making the sounds we love with the best possible tools to enhance their creative process. We couldn't be happier to join the Music Producer and Engineers' Guild and look forward to a long friendship."
As the Guild evolves through 2023, Sennheiser Group and MPEG are preparing to partner on several key initiatives to boost the local Australian music scene after a challenging few years impacted by the pandemic. ​
To learn more about the Music Producer and Engineers' Guild of Australia, visit this website: https://mpeg.org.au/
About the Sennheiser Group
Building the future of audio and creating unique sound experiences for our customers - this is the aspiration that unites the employees of the Sennheiser Group worldwide. The independent family-owned company Sennheiser was founded in 1945. Today, it is managed in the third generation by Dr. Andreas Sennheiser and Daniel Sennheiser and is one of the leading manufacturers in the field of professional audio technology. Within the Sennheiser Group are Georg Neumann GmbH (Berlin, Germany), manufacturer of studio-grade audio equipment; Dear Reality GmbH (Düsseldorf, Germany), known for its binaural, Ambisonics, and multichannel encoders with realistic room virtualization; and Merging Technologies SA (Puidoux, Switzerland), specialist in high-resolution digital audio recording systems.
sennheiser.com | neumann.com | dear-reality.com | merging.com
---
Daniella Kohan Communications Manager - Americas & ANZ, Sennheiser Electronic Corporation