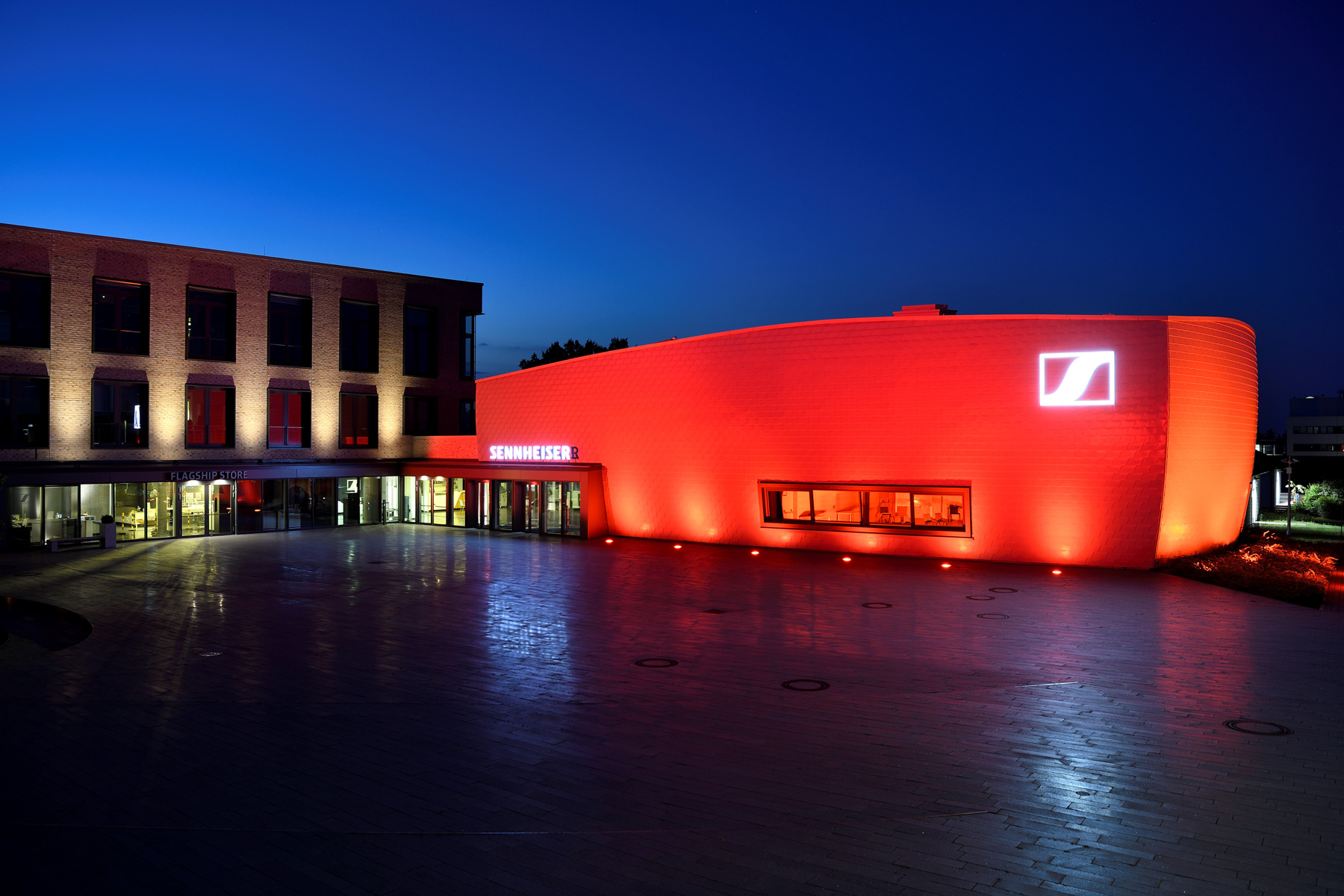 In times of need
Sennheiser and Neumann commit to supporting the events industry worldwide
Since the beginning of the COVID-19 pandemic, Sennheiser and Neumann have supported musicians, sound engineers and other members of the events industry with living room concerts and webinars such as #DontStopTheMusic and #DontStopTheEducation. As a part of the industry, Sennheiser and Neumann feel it is vital to provide financial help too.
The world over, people are looking to Christmas and hoping for decreasing infection rates and an end to the various states of lockdown. Sadly, the entire event and entertainment industry will probably have to wait quite a while longer before turning a corner. Numerous well-known artists have been raising their voices in recent months to draw attention to how serious the situation is for the music and events industry. Sennheiser, for example, has shown its solidarity by illuminating its headquarters in red as part of the "Night of Light" campaign.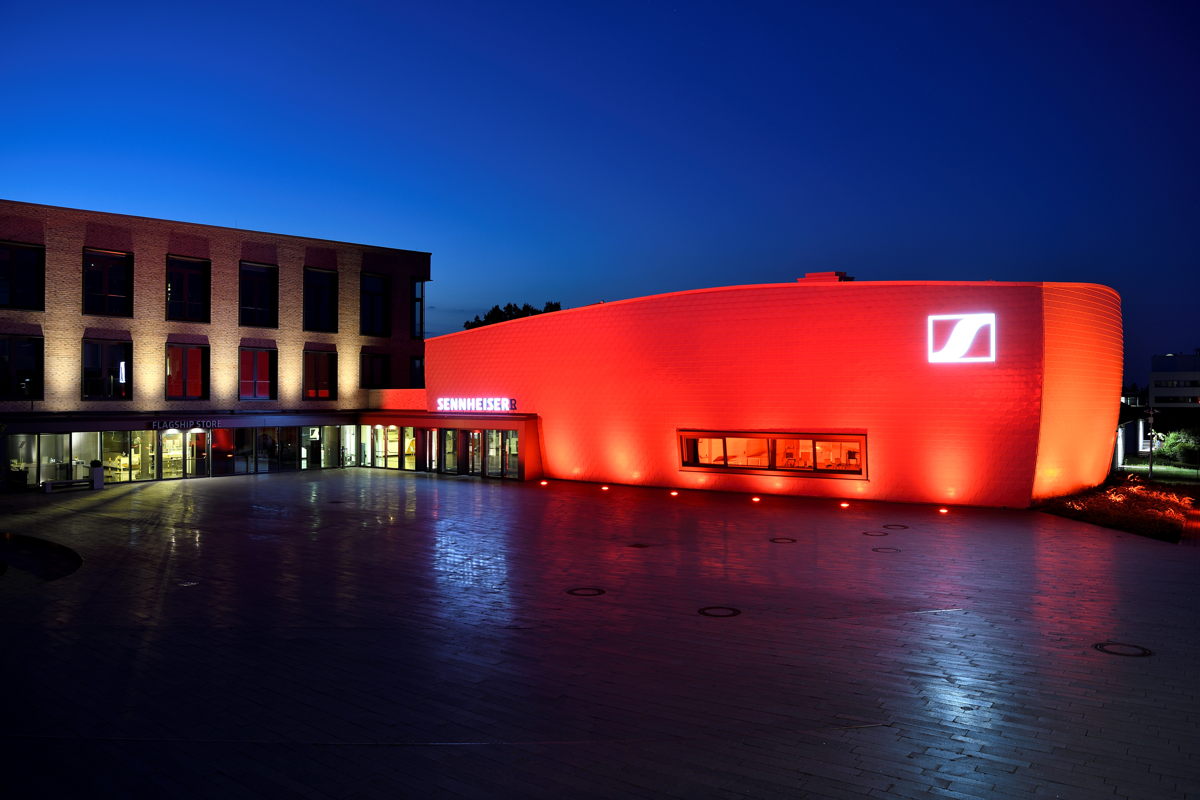 "For 75 years we have been making voices audible with our microphones – whether on stage, in the studio or on film," says Co-CEO Daniel Sennheiser. "And that's exactly what we're going to do now: We want to help the industry make itself heard. It's important to be loud now so that things don't remain quiet for long after the pandemic." His brother and Co-CEO Andreas Sennheiser adds: "We are also part of the events and music industry. That's why it goes straight to the heart of who we are to stand by those affected in these difficult times." ​
However, drawing attention to the plight of the industry and helping to set long term processes in motion is only one way for Sennheiser and Neumann to get involved. The audio specialists are also donating to initiatives, not-for-profit organisations and associations worldwide that provide a broad range of support for the event and music industry crew in its diversity.
In the USA:
MusiCares from Santa Monica, California offers a safety net for music makers in times of need. MusiCares' services and resources cover a wide range of financial, medical and personal emergencies. Funds can be provided for payments such as rent, insurance, utilities, medical expenses, psychological support, and other personal expenses.
The Clinic (also known as The RoadieClinic) of Niles, Michigan is dedicated to supporting roadies and their families by providing them with resources and services tailored to the circumstances of this unique way of life. The Clinic's services include therapy, education, legal fees, financial counseling, family counseling and suicide prevention tools.
In Europe:
#AlarmstufeRot is a union of different initiatives and federations of the German events industry. More than 40,000 participants from over 8,000 companies, including Sennheiser, took part in the "Night of Light 2020" campaign, which illuminated more than 9,000 buildings in red in a show of solidarity. #AlarmstufeRot has organized demonstrations, events and "relief dialogues" to call on the government to take measures to save the event industry, the country's sixth largest industry with a turnover of €130 billion and more than one million employees. With the call to action #SangundKlanglos popularized in social media, artists are drawing attention to how quiet it would be without the industry by visualizing their interpretation of silence.
#WeMakeEvents is an international movement launched in the UK in April 2020 to address the impact of the COVID-19 crisis on the events industry. The initiative works across national borders, and has, for example, initiated the 'Red Alert – throw us a line' day of Action in August 2020 across the UK. The movement's goal is to make political decision makers aware that the entire industry urgently needs support to help weather this crisis.
In Australia:
Support Act is Australia's only charitable organization that supports artists in the event of illness, injury, mental health problems or other limitations to their ability to work. Support Act has been in existence since 1997, but since the beginning of the COVID-19 pandemic, the organization has been needed more than ever.