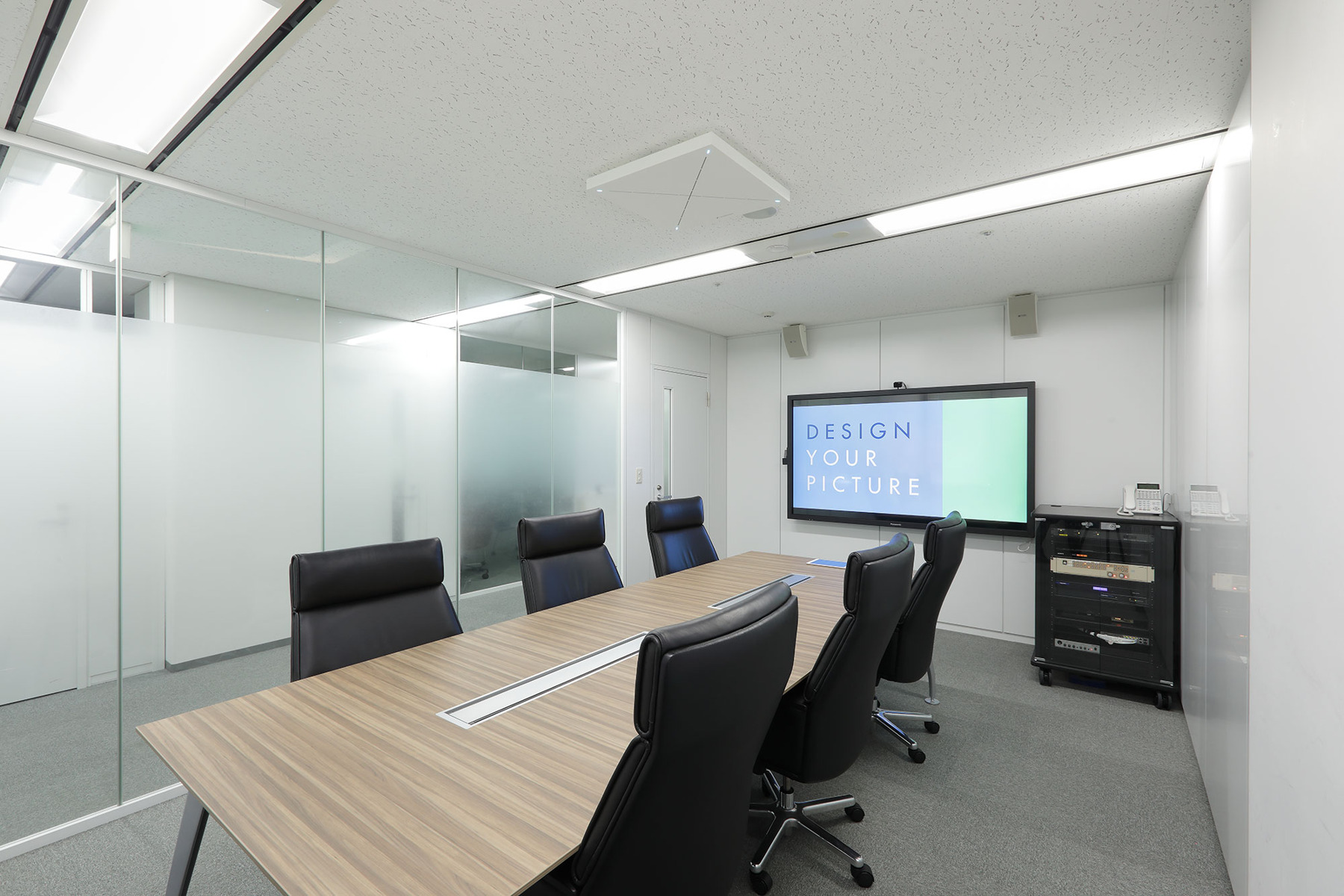 A conference room as a showroom: Interview about TeamConnect Ceiling 2 with Hideaki Tasaki and Shota Kawauchi from Mitomo
Customer satisfaction is our top priority. That's why Sennheiser works closely with integrators and other partners to always create the optimal customer experience. Learn more about this collaboration and the use of TeamConnect Ceiling 2 in a conference room used as a showroom in this interview with Mitomo.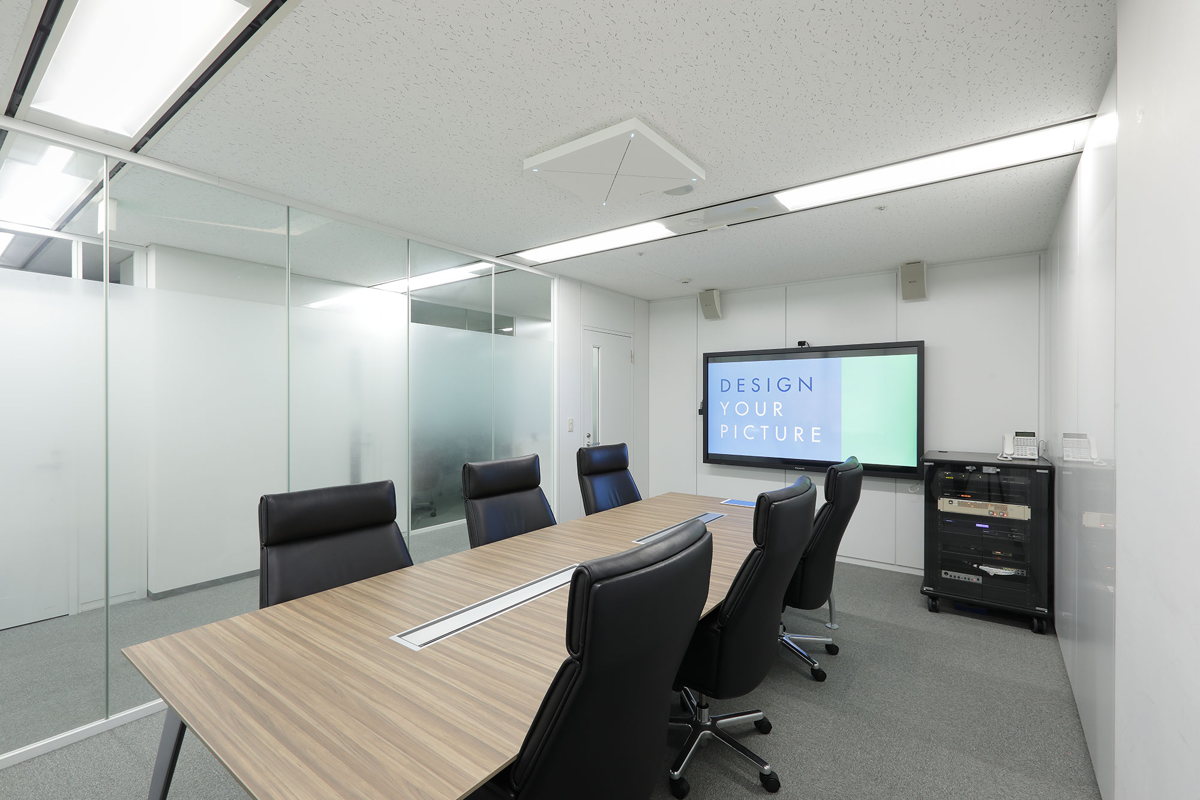 AV integrator Mitomo renovated its "G Conference Room" at its Tokyo headquarters in Higashigotanda in 2020, where it installed TeamConnect Ceiling 2 (TCC 2). The room was redesigned to be used as a showroom for the use of a ceiling microphone. How does installing TCC 2 in an existing conference room affect the quality of online conferencing, which is a fundamental part of the "new normal"? Taisei Kato, Trade Marketing Manager at Sennheiser Japan , talked about this with Hideaki Tasaki, System Planner, System Sales Department, Sales Division at Mitomo, and Shota Kawauchi, Head of the Systems Technology Department, Technology Division.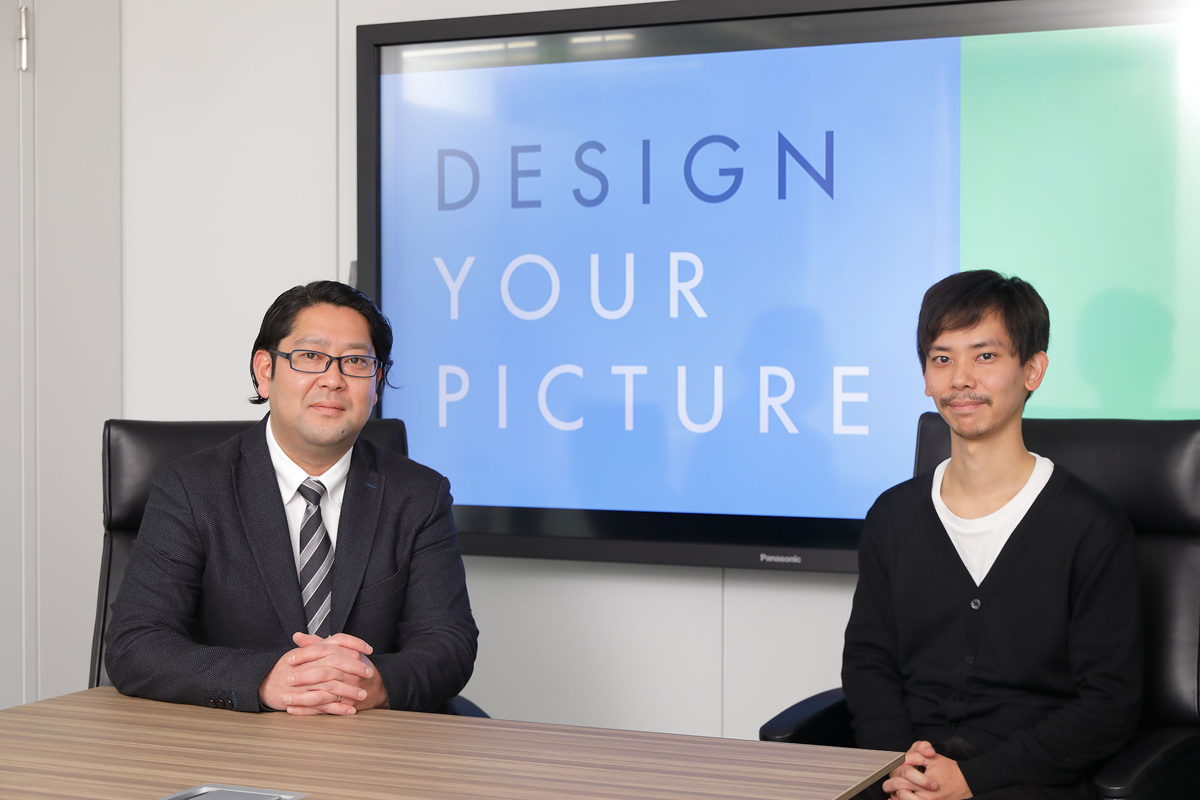 Kato: As an AV system integrator, Mitomo is a household name to anyone involved in broadcast or post production. Can you briefly introduce us to your company?
Tasaki: Mitomo was founded in 1953 and started as a film wholesaler for Japan's public broadcasting company Nippon Hōsō Kyōkai (NHK). Today, we provide all audio and video services. We build studios, install AV equipment for various venues such as auditoriums and conference rooms, perform filming and shooting, and also work on content production. We currently employ about 200 people at our headquarters in Tokyo and other locations in Osaka, Fukuoka, Oita and Ibaraki.
Kato: What are Mitomo's strengths compared to other companies?
Tasaki: We have been in broadcasting since we were founded. One of our strengths is our expertise in cameras. There are other companies that deal with AV systems. However, when it comes to the setup of a studio, many find it difficult as soon as a camera comes into play.
Kato: Are there any areas that you have been particularly focused on as a company lately?
Tasaki: The COVID 19 pandemic has led to more and more companies turning to remote working, which inevitably increases the demand for online conferencing systems. We get inquiries about this almost daily. This is an area where we have done a lot of work since 2020. In the future, we would like to focus more on cinema with our focus on cameras and film equipment.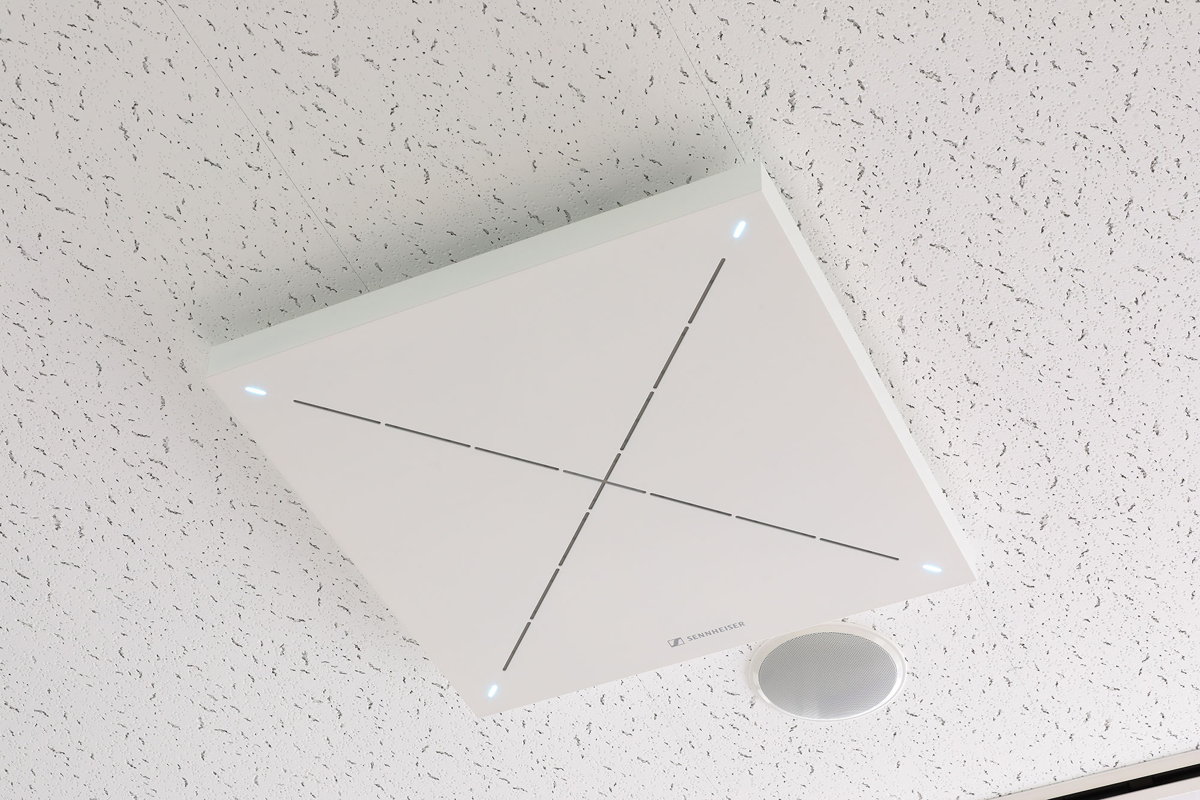 Installation of TeamConnect Ceiling 2 in a conference showroom
Kato: In 2020, TCC 2 was installed in a conference room at Mitomo. What was the reason for the installation?
Tasaki: As mentioned earlier, many companies have moved to setting up remote workplaces. It is now a strong trend even among larger companies to hold board meetings and other important meetings via online conferencing. However, many users of online meetings are dissatisfied with the sound quality. In fact, we are often asked by companies with web conferencing systems what can be done about poor sound quality. There were no such requests until summer 2020, but recently they have increased sharply.
Kawauchi: Previously, microphones in conference rooms were considered adequate if they could simply pick up sounds. But usage has changed with online conferencing, which has made sound quality issues more apparent. Many people say they can hear other people very well, but that their own voice doesn't come through clearly to others.
Tasaki: We realized that sound quality in online conference systems is becoming important to more and more customers, so we decided to install TCC 2 in our "G Conference Room". Of course, this room is used for internal meetings, but we also decided to make it a showroom where our customers can experience the use of a ceiling microphone.
Kato: You also had other options available when you decided to install the ceiling microphone. Can you tell us why you chose TCC 2?
Tasaki: The most important factor in our selection was the patented automatic dynamic beamforming technology that can automatically track the speaker. Previously, the "G Conference Room" had eight seats, but because of COVID-19, we reduced the number of seats to six as part of Social Distancing. Also, when the room occupancy changes, TCC 2 can detect who is speaking without us having to change any settings, thanks to automatic dynamic beamforming. In addition, there are many verified success stories for TCC 2, so it was clear: if we install a ceiling microphone, then only TCC 2.
Kawauchi: I have used TCC 2 before and found the sound quality to be very good.
Tasaki: We also use another Sennheiser product, the SpeechLine Digital Wireless, and we've never had a customer complain about the sound quality. We figured we couldn't go wrong with a Sennheiser ceiling microphone, so we went with TCC 2.
Installing the TeamConnect Ceiling 2
Kato: Where was it installed and how is it connected?
Tasaki: TCC 2 can accommodate audio in an area about eight to ten meters in diameter, so we installed it roughly in the middle of our conference table. TCC 2 can be installed on the ceiling in four ways: recessed, flush, suspended, and VESA-mounted. We chose flush mounting, where it is installed on the ceiling using the "SL CM FB" bracket.
Kawauchi: TCC 2 has a Dante output, and we use Symetrix's Radius NX 4x4 DSP mixer to switch the routing of the destination and adjust the EQ, compressor, and gate. There is basically only one setting for the Radius NX 4x4, which can be controlled remotely via an iPad.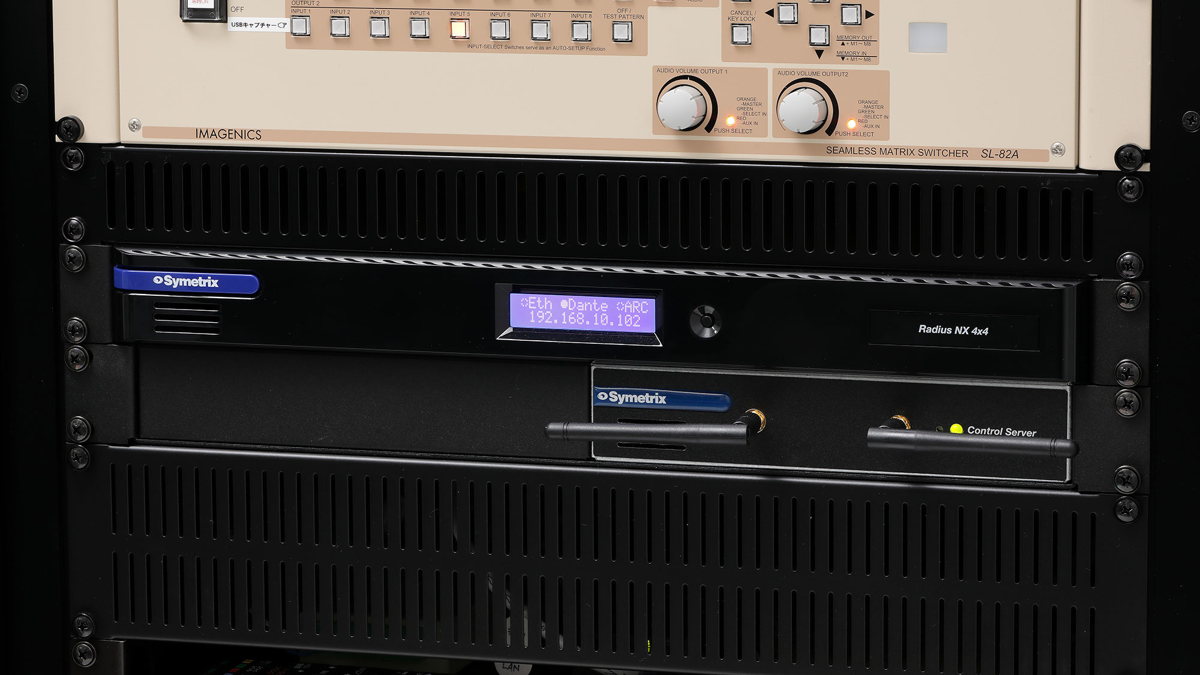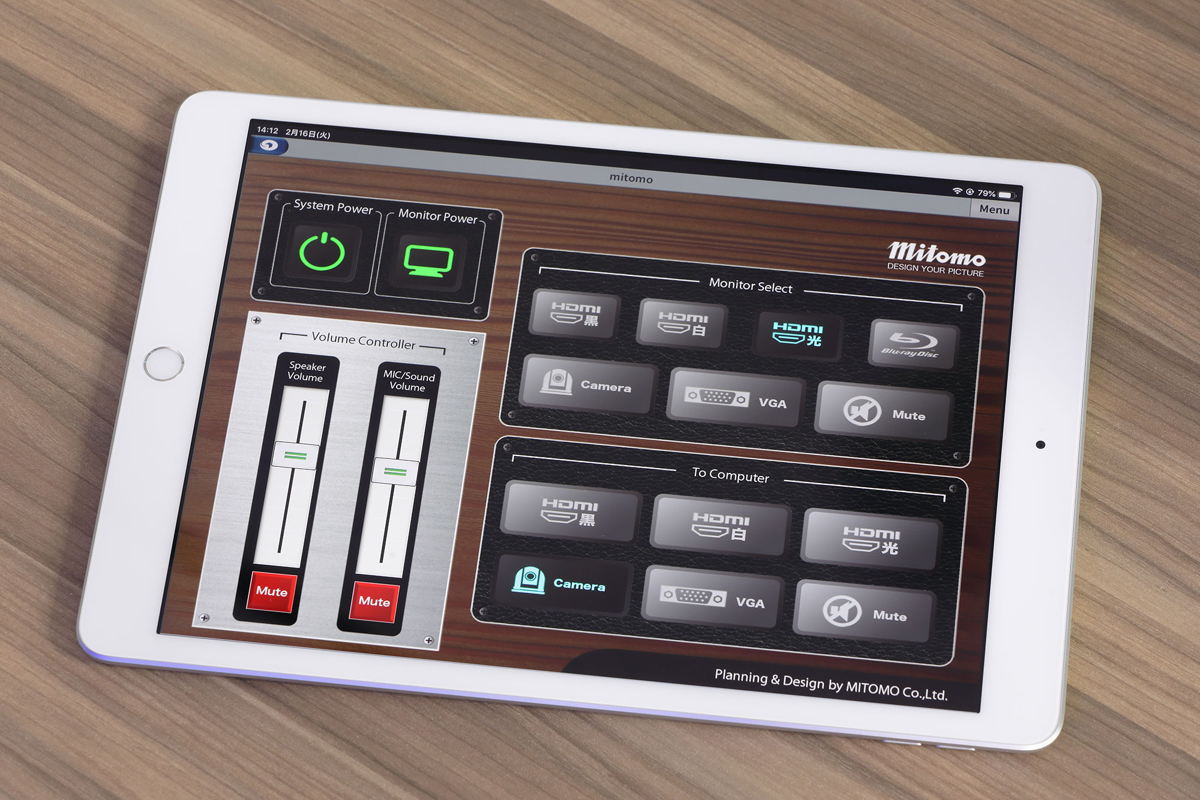 Kato: Did you encounter any obstacles during the installation?
Tasaki: Not really. Maybe I should mention that the conference room is located on a busy street, so it gets noisy inside when you open the windows. But we discussed that with Sennheiser in advance. TCC 2 has a feature called "Sound Exclusion Range Setting", which prevents the microphone from picking up sounds outside the defined range. In this respect, we had no problems with noise.
With TeamConnect Ceiling 2, voices are crystal clear and sounds are authentic
Kato: How does it feel to use the microphone?
Tasaki: I have used it quite frequently since the renovation in November 2020 and am very pleased with the sound quality, which is even better than expected. With previous ceiling microphones, we always had the problem of picking up sounds other than the voices of people speaking, such as the sound of footsteps, doors opening or closing, and rustling paper. But after TCC 2 was installed, all these problems disappeared. The voices of the characters appear very clear, and the sounds are realistic. To be honest, I was surprised because I didn't expect the sound to be so good and the meetings to be so pleasant. I use it for weekly meetings, the sound quality helps to ensure that even prolonged listening does not become tiring.
Kawauchi: I feel that the sound quality is completely different than before, even in online meetings with Zoom or Microsoft Teams. It is similar to speaking into a handheld microphone.
Tasaki: We also really like the simple, unobtrusive design. I don't think the average user even realizes that TCC 2 is a microphone.
Kato: You had mentioned that many companies struggle with the sound quality of their online conferencing systems. Do you think TCC 2 could be the solution to this problem?
Tasaki: TCC 2 is a solution that I can recommend without reservation. It doesn't pick up unnecessary noise, and the sound quality is so clear that you can fully concentrate on the meeting. We often work with educational institutions. In a lecture, the instructor moves around the podium while the students sit in their favorite seats. It's difficult to determine exactly where to place the microphone in such a room, but with TCC 2's patented automatic dynamic beamforming, the instructor's and students' voices are picked up no matter where they are in the room.
Kato: As a system integrator, do you think that ease of installation is also an important factor?
Tasaki: TCC 2 can be installed in four different ways. If there is an integrated ceiling system, as used in many offices, you can simply mount it recessed. Alternatively, you can install it suspended, as in our showroom. In a perfectly designed room, cable routing is often a challenge, but with TCC 2, only two LAN cables, including the power supply, are needed to make the connection, so this is not a problem.
Cooperation between Mitomo and Sennheiser
Kato: Finally: What is your impression of the collaboration with Sennheiser?
Kawauchi: Sennheiser is a manufacturer that places a lot of emphasis on perfect sound. It is impressive to hear in person the natural sound that TCC 2 makes possible.
Tasaki: I am impressed with the high level of support. All the people we worked with during the project responded quickly and demo units were available quickly. As a system integrator, we know that support is more important than features or price when it comes to what products we introduce to our customers. Sennheiser helps immediately when there is a problem and always lent a sympathetic ear to us.
Interview in cooperation with: Mitomo Co. Ltd.

Want to learn more about Sennheiser's TeamConnect Ceiling 2 ceiling microphone? Click here for extensive information about the product. To learn more about Mitomo and the collaboration with Sennheiser, read the matching Customer Success Story here.