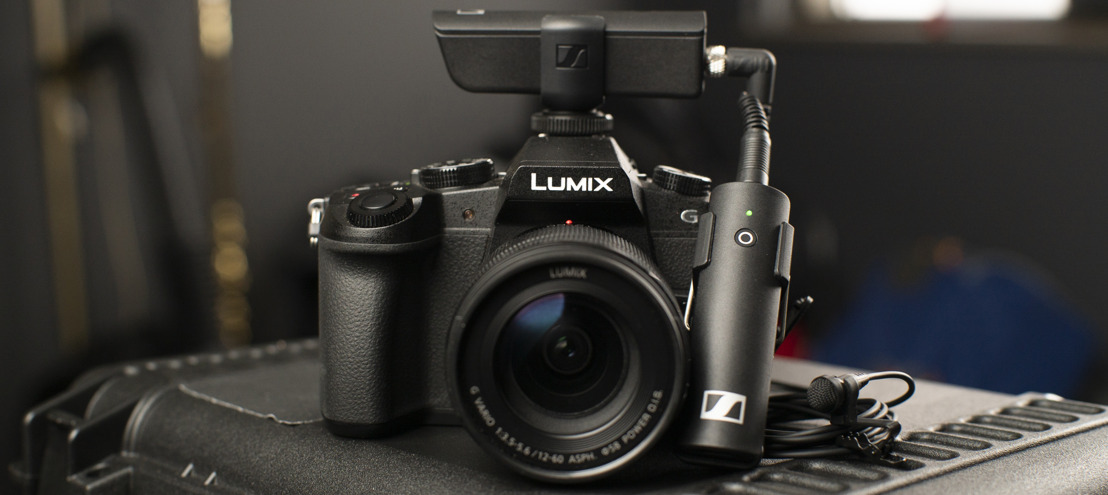 Tips and tricks for video blogging
Register now for the Sennheiser and Panasonic Lumix webinar
The third Audio for Video webinar by the Sennheiser Sound Academy and the Panasonic LUMIX Academy is just around the corner! This time, it's all about video blogging. Join us on October 17th at 1 p.m. CEST (10 p.m. AEDT) for insights on the choice of camera, set-up, lighting, framing & audio tips and tricks.
Simply register at https://zoom.us/webinar/register/WN_yY_jcjlBRzOHmtI1noLycg, and you will receive a confirmation e-mail providing more information about how to join the webinar.
The webinar will be presented in English by Bernard Bertrand, Panasonic Lumix ambassador, and John McGregor of the Sennheiser Sound Academy. As always, you will have the opportunity to ask individual questions to the seminar speakers right after the webinar.